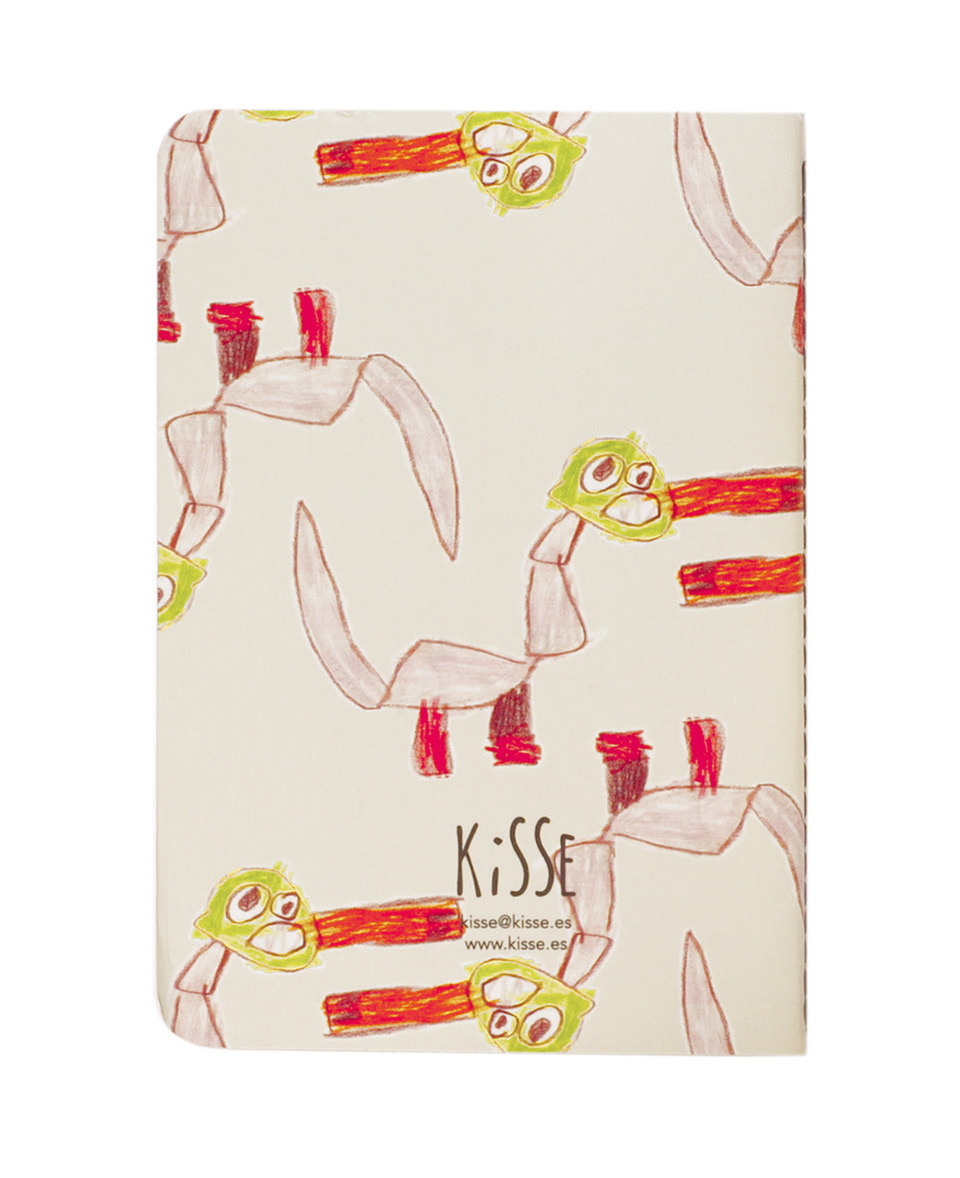 Libreta Kisse Dino
Las libretas Kisse, marca creada por la diseñadora de moda Christina Altuna, están elaboradas con materiales de gran calidad, prestando especial atención a los acabados y con diseños surgidos de la imaginación de los niños, respetando su sensibilidad y espíritu creativo.
Medidas: 15x10 cm
Encuadernación cosida
Estampado Brontosaurios portada y contraportada.
Kisse notebooks, a brand created by Christina Altuna, fashion designer, are produced paying special attention to the quality of materials and finishes.
The drawings are derived from the imagination of children, respecting their sensibility and creative talent.
Size: 15x10 cm
Sewed binding.
Cover page and back cover printed with Brontosaurus.